Campbell Soup Co. to buy US peer Sovos Brands
The deal, which values Sovos Brands at $2.7bn, would give Campbell brands including Rao's sauces.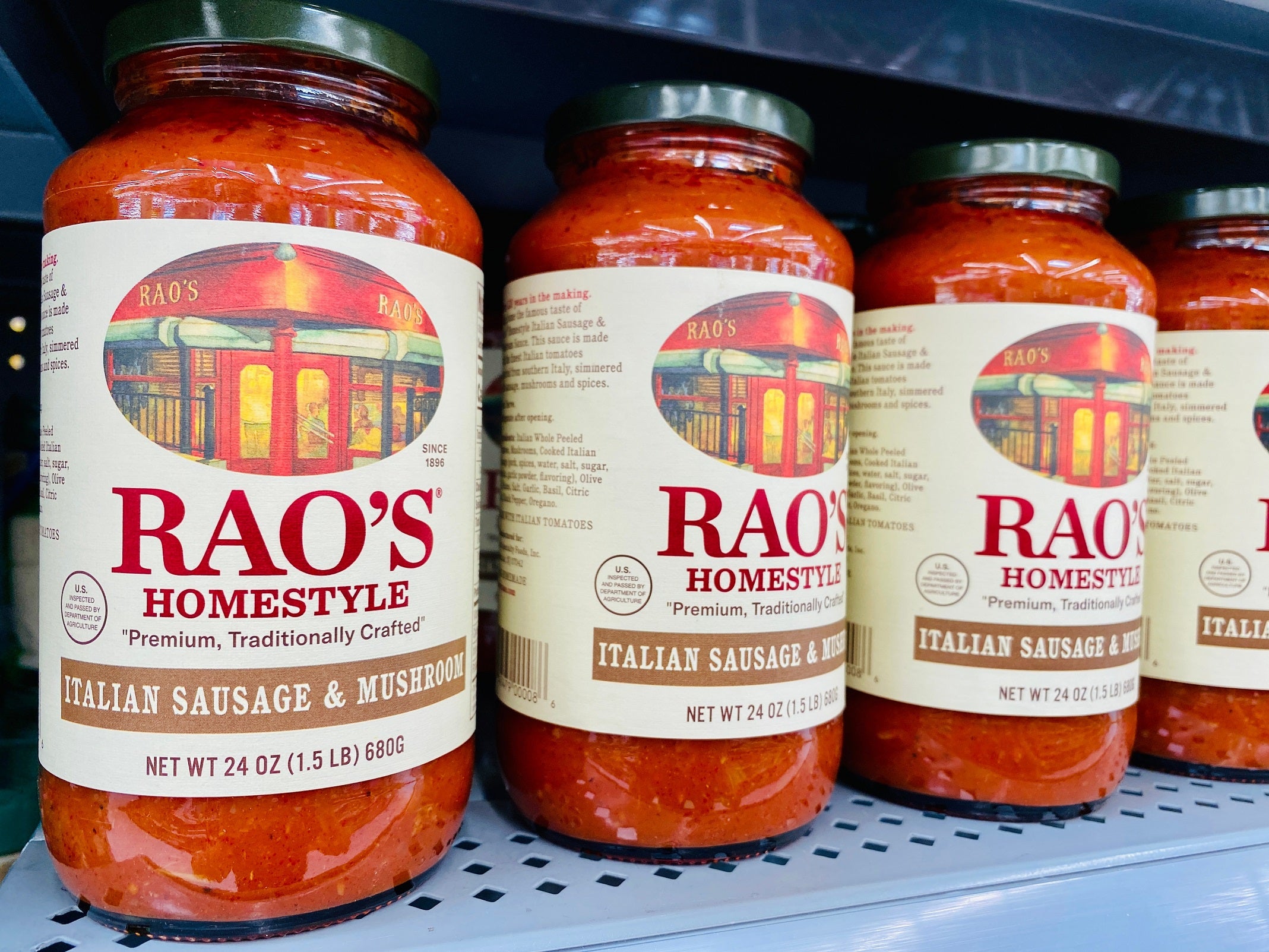 Campbell Soup Co. has struck a deal to acquire fellow US food manufacturer Sovos Brands.
The agreement values Sovos, the owner of brands including Michael Angelo's frozen meals and Noosa yogurt, at $2.7bn.
Sovos' best-selling brand is Rao's, under which the business sells sauces, soups, pasta and frozen meals.
Campbell, home to Prego pasta sauces as well as Campbell's soup, described Rao's as a "premium, market-leading" brand. Rao's accounted for 69% of Sovos Brands' "adjusted" net sales in the company's 2022 financial year, Campbell said.
"This acquisition fits perfectly with and accelerates our strategy of focusing on one geography, two divisions and select key categories that we know well," Campbell president and CEO Mark Clouse said.
"The Sovos Brands portfolio strengthens and diversifies our meals and beverages division and, paired with our faster-growing and differentiated snacks division, makes Campbell one of the most dependable, growth-oriented names in food."
Sovos Brands was set up in 2017 by private-equity firm Advent International.
Advent formed Sovos with the aim of growing it into a "scale player" in the US consumer goods sector with a portfolio of brands that it plans to build and acquire. That year, the company bought two US businesses: Michael Angelo's Gourmet Foods and Rao's Specialty Foods. Sovos followed those deals with one in 2018 – Noosa – and in 2020, when it acquired Birch Benders, a producer of pancake and waffle mixes.
In 2021, Sovos was floated on Nasdaq.
Last year, the company generated net sales of $878.4m, up 22.1% on 2021.
The group posted a net loss of $53.5m due to a "loss on asset sale" linked to the disposal of Birch Benders. Sovos sold the business to Hometown Food Co., a baking brands platform owned by investment firm Brynwood Partners, earlier this year.
Adjusted net income grew 11.3% in 2022 to $60.4m.
Campbell said the $2.7bn enterprise value the planned acquisition places on Sovos represents an "adjusted EBITDA multiple" of 14.6 times, including "expected annual run rate synergies of approximately $50m".
Todd Lachman, Sovos' founder, president and CEO, said: ""We have built a one-of-a-kind, high growth food company focused on taste-led products across a portfolio of premium brands, anchored by the Rao's brand. This transaction is expected to create substantial value for our shareholders, resulting in a 92% increase from our 2021 IPO price."
The deal has been approved by the boards of both companies. Campbell expects to finalise the transaction by the end of the year.
In pre-market trading, Campbell's share price stood at $44.36 at 12:20 BST. The shares closed on Friday at $45.15.